Hello All – Mark and Linda Gordon here with an important message for the people and fans in the music community, local and at large. Seattle Wave Radio will continue to thrive and grow with your support. Please consider donating and help us spread the word.
(Please watch our video)
Nine years ago, Seattle Wave Radio went online and has grown organically from 0 listeners to a vital local and global audience. Our personal mission is to support Pacific Northwest musicians by creating a 24/7 multi-channel digital streaming platform, which is atypical in the industry. Seattle Wave Radio's music library includes artists, of every kind of genre. From those who are just beginning their careers to Grammy winners and to former "VOICE" competitors,  to summer music camp teenagers, and a plethora of artists in-between. SWR is involved with educational/mentorship programs like Music Aid Northwest, Make Music Seattle, and Live It OutLoud.
It's our passion, and we want to keep sharing that passion with every entirely new generation of folks who are music lovers on a global scale.
Seattle Wave Radio is the very epitome of "mom and pop" entrepreneurs who have weathered other local music-streaming start-ups and survived a few minor cyber attacks. Until now. In July,  we were cyber-attacked by a combined and orchestrated assault which resulted in the complete collapse of our servers. Giving-up at this point would have been easy, but we gathered all of our personal resources we had and rebuilt. SWR is now about 90%  complete. We need your help to finish and keep the music playing, and for SWR to keep moving forward.
We are asking for support from our music community and friends to share and/or give whatever you can to our campaign to raise $7,500. Your contribution will help carry on the service of artist discovery through Seattle Wave Radio to your thriving and relevant Seattle/PNW music scene. Our goal is to raise all the funding by the middle of December, then kick off new programs and keep our current ones alive (like our Annual Jammin' Challenge) at the beginning of 2020.  Please consider helping us reach our goal; even a few dollars helps a great deal.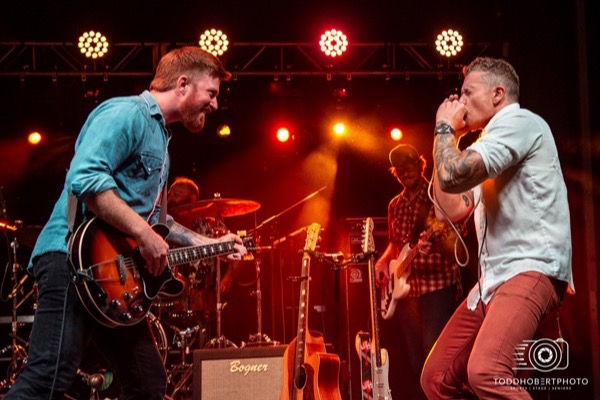 For all of our 9 years of operation, we have been self-funded.
Our campaign goal is based on the purchase and operating costs for a specialized "submission software" platform, and needed to complete the restoration of SWR, which will allow us to remain fully independent and committed to continue quality programming.  Full effective use of the "submission software" will allow SWR to pursue other revenue opportunities, but we can't start doing that without the foundation of your support.
——–
Benefits for the music community:
By integrating the software into Seattle Wave Radio's operation it would streamline and enhance processes such as:
• Music Submission for SWR Radio rotation
• Album and Song Review Submissions
• Songwriting and Video Contests
• Awards & Nominations
• Auditions & Talent
• Events & Festivals
• Scholarships
——–
Endorsed by: 
• Raymond Hayden
• Andrew Landers
• Jeff Heiman
• Tobias the Owl
• Aline Vida
——–
It is because of the wonderful people within the music community of Seattle that Seattle Seattle Wave Radio even exists, Thank You!
Much appreciation to the Award-winning Producer and Guitar Player, George Varghese, for his production of our introduction video at his Verge Studio in Bothell.  Thank you, George!
Share this campaign with all of your family and friends, if you are willing.
Thank you, again, for each of you and of your support. It's our privilege to serve you.

Mark and Linda Gordon
Founders/Owners
Seattle Wave Radio