Ben Union ~ "VAMP" LP Review

~ by Denny Weaver ~
Ben

Union

  

"Vamp" 

LP Review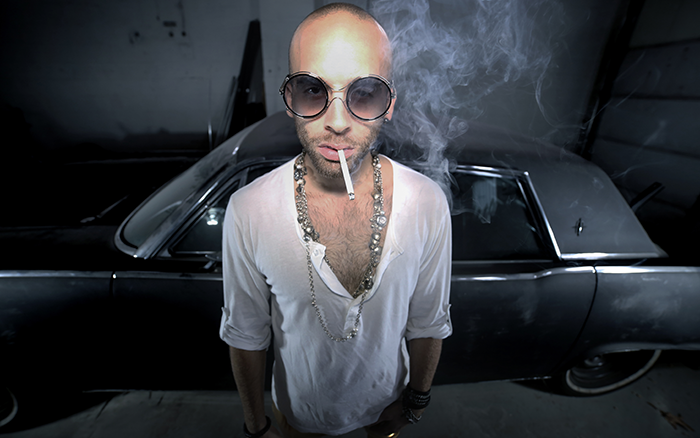 BEN UNION shines on with his newest single, "Chain of Love",
off of his upcoming LP release, VAMP.
The track opens up with warm acoustic guitar strums, echoed by a longing, "I fell in love with you the very first time we met." Their warmth gives way to skepticism, however, as he wonders "is it possible to find the spark again?" Ben's search may seem to be in vain amidst the cavernous synth leads, but he manages to hold onto some sense of hope in the power of love.
FREE Download  "Chain of Love", now at https://benunion.bandcamp.com/

Then, as if to bring you back to reality, the record revisits the dance floor with euphoric synth-laced bangers including "Brake Light", "Get High", and "Shake That Ass". The music is as tempting as the stories that Union describes, such as in "Brake Light", when he's pulled over after a reckless night of party-hopping. The song takes an interesting turn when, despite having a buzz on and not having proper paperwork, he is let off with no ticket and it leads him to "think a lot about how his life would be if he would've smelled the weed".

"Stop" has a chill, laid-back groove that's sure to seduce you. It's the kinda tune that I want to crank up on the car stereo with the windows down on a hot summer night. Slightly more upbeat, "Tough Love" teases you with bits of funk and r&b that contrast nicely with the intensity of Union's other tracks. His attention to detail surely has paid off, and you'll have a chance to indulge in this "stiff cocktail" of musical libations at the VAMP LP Release Party (All Ages)
Saturday, January 14th at The Crocodile, Seattle, WA. GET TICKETS HERE 

WEBSITE: http://benunion.com/
FACEBOOK: https://www.facebook.com/BenUnion/

Pre-sales for the full album begin January 10th,
with the official release on January 17th.